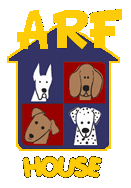 3377 Spalding Rd., Sherman, TX 75092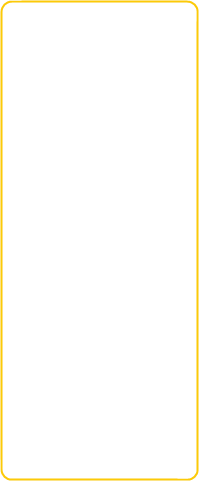 ADOPTION EVENTS

Come visit us the 2nd Saturday of each Month at the following location:

PetSmart
Cameron Crossing,
1751 N Central Expy.
McKinney, TX 75070
Be-A-Pal Program


The Be-A-Pal Program lets you sponsor the dog of your choice at ARFhouse. These are a combination of dogs that may not be suitable for a family environment, have special health needs that require frequent attention, or are residents of our Senior Sanctuary. For a small donation of $20 a month, we will send you periodic photos of the dog you choose to sponsor. Through your support and ARFhouse's caring volunteers, these dogs are given a second chance at a good life.

The senior dogs are like humans in that as they age, their medical problems increase. That means more trips to the veterinarian. ARFhouse doesn't euthanize when a senior dog's health fails unless he is in pain that cannot be managed and death is inevitable. It is a terrible decision for animal caregivers to make, but it's the last favor we're able to do for our best friends.
You can sponsor one of our "Special Care" dogs by joining our "Be-A-Pal" Program, click on the subscribe button, to sign up to send $20 per month. Let us know who you'd like to sponsor in our gallery of seniors. Maybe you don't see a breed that interests you. Tell us what kind of dog you like and we probably have one who will suit you.
These "special care" dogs have good manners and you'll receive a personal thank you note from any one of them you choose to sponsor, along with his/her hard copy photo. (They still believe in photos on the fridge!)

For more information on these programs, please email martha@arfhouse.org
We will be adding more Sanctuary Dogs to this page, so keep checking back.
Katie

Katie came from an abusive home and continues to be fearful at times. She needs a pal.
Candace

Candace was a stray who was left in front of the gate at ARFhouse. She likes living in a yard by herself, but would like to have a human "pal".
Callie

Callie came with two Australian Shepherd dogs. The director of Aussie rescue passed away and ARFhouse took the 3 dogs. "Callie" is very sweet natured and always looking for a pat on the head. She has an old injury to a leg and holds it up when she walks. The bottom of it is flat, but she never seems to notice.
Brando

Brando is a collie mix who was abandoned at a boat club near Lake Texoma. He would make a wonderful pet for someone. He wants attention and is kind with dogs and people.

Julie

Julie is a young dog who loves everyone.
Rachel

Rachel is a senior yellow lab, residing with "Brando", "Callie", "Julie" and "Judy" in a large yard. She's mostly interested in food and sleep and ignores the dogs.

Judy

Judy was captured as a puppy from some good samaritans. She's only about a year old, but still afraid of people. We're trying to build up her trust.

Abby

Abby is a 7 to 8 year old Terrier Mix. She is a long time resident and a house pet.
She loves to get under the covers, even in the summer.