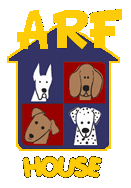 ADDITIONALLY

Come visit us the 4th Saturday of each Month
at the following location:

PetSmart
Prosper, Texas
1001 S. Preston Road
Prosper, Texas 75078
Carmen was found in Collin County by a good Samaritan who noticed her running through a busy intersection. Taking a chance, she pulled up to her in hopes that she would just hop right in. Lo and behold, that's exactly what she did! After keeping her for a few days, she knew she had to do something with her as she could not keep her in her apartment, but she couldn't bear to take her to the shelter, so she called ARF! Carmen now awaits her forever home, spending her time in one of our large yards with a male companion. They are the best of friends, but we know what she really needs is a family to call her own.