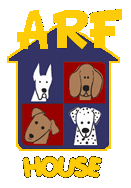 3377 Spalding Rd., Sherman, TX 75092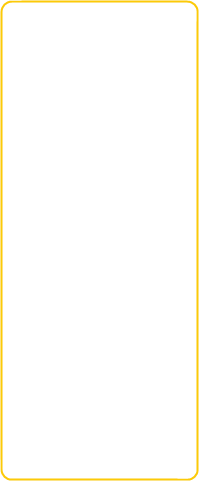 ADOPTION EVENTS

Come visit us the 2nd Saturday of each Month at the following location:

PetSmart
Cameron Crossing,
1751 N Central Expy.
McKinney, TX 75070
The Senior Sanctuary

Over the 22 years ARFhouse has been rescuing dogs, we have accepted many dogs who were seniors when they arrived. There have been numerous who have spent their lives here; starting out as young puppies, and never quite having the personality or behavior to fit into a home environment. There were others who came as young adults with "issues"; i.e., bite history, climbers, diggers, dog aggression, timid, jumpers, or any number of behavioral traits that resulted in their never being adopted. They had a comfortable life here. Many lived in the big pack, swimming in the pond, bedding down in the large barn on dog beds at night, and running with the humans on golfcarts during the day. Those who were aggressive or timid had their own yard and received the same attention from employees as any other dog(s) have.

Four years ago we built a large kennel building where 18 of the oldsters now reside with roomy indoor/outdoor areas, and comfortable temperatures inside.

The older dogs are like humans in that as they age, their medical problems increase. That means more trips to the veterinarian. ARFhouse doesn't euthanize when a senior dog's health fails unless he is in pain that cannot be managed and death is inevitable. It is a terrible decision for animal caregivers to make, but it's the last favor we're able to do for our best friends.
"Scout" has the biggest bark at ARFhouse. She was found as a small puppy 10 years ago and delivered to our gate by a friend. She's such a big girl, no one ever had an interest in adopting her. She seems content to lie on the big porch and join the big pack in their shenanigans.
If you would like to sponsor one of our oldsters by joining our "Be-A-Pal" Program, click on the subscribe button, and send $20 per month. Let us know who you'd like to sponsor in our gallery of seniors. Maybe you don't see a breed that interests you. Tell us what kind of dog you like and we probably have one who will suit you.
These older dogs have good manners and you'll receive a personal thank you note from any one of them you choose to sponsor, along with his/her hard copy photo. (They still believe in photos on the fridge!)
"Danny" is another one of Hovers' porch dogs....following her everywhere.
"Big Al" was abandoned in front of ARFhouse on August 11. This picture was taken before toenail trimming. They've since been cut short. He's blind in one eye, and obviously quite elderly. He's well mannered inside, and wants to be with his person 24/7.
"Scarlett" was scheduled for euthanasia in a small municipal shelter in East Texas, when an ARFhouse supporter called and asked if we'd accept her. She's a sweet natured old lady who loves her yard and is always ready for canned Pedigree.