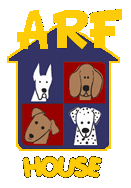 3377 Spalding Rd., Sherman, TX 75092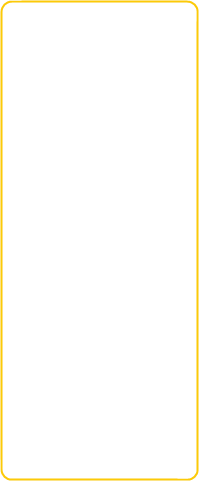 ADOPTION EVENTS

Come visit us the 2nd Saturday of each Month at the following location:

PetSmart
Cameron Crossing,
1751 N Central Expy.
McKinney, TX 75070
Many Thanks
■
Thanks to the generosity of our largest contributor, Joyce D., ARFhouse was able to shade many areas that had no trees w/metal shade canopies. We drilled a new well in her name and "LuLu's" her tiny poodle. (There's a marble plaque above it that says "LuLu's Well". She paid 1/2 the cost of our new little Transit Connect van, used to pick up feed and ferry dogs to the vet and to adoption events. Last, but not least, she's provided funds many times over the years to supplement our operational costs. We can never thank her enough!

■
Thanks to Linda Cairo, President of ARFhouse Chicago, for all the trips she and her volunteers make to Texas to pick up a van load of our wonderful dogs, taking them back to Chicago for large adoption events. We're able to rescue so many more because of the sacrifices these people make and Linda's hard work.

■
Tom Thumb Stores/Distribution Center for donated dog food.

■
Sherman, Texas WalMart for donated dog food.
■
Thanks to Pollaro Media in Denison, Texas for donating their time, equipment, and manpower toward producing our wonderful video. They offered and we accepted. These guys are professionals and we believe it shows in the video they produced for us.

■
We are grateful to Steve Prock and James Thompson of Hanger Prosthetics in Sherman, Texas, for the prosthetic leg they created for our sweet "Jessie". She would be unable to walk without it.

THANKS GO OUT TO ARFHOUSE FRIENDS

Friends of ARFhouse recently conducted a silent auction in Dallas, raising funds for maintenance projects at ARFhouse. We want to express our heartfelt thanks to those who generously donated gifts to help us. Please remember these donors when you shop; they are friends of ARFhouse.


•
Calloways Nurseries, DFW Area

•
Dallas Symphony, Dallas

•
Dallas Zoo, Dallas

•
Dunston's Steak House, Dallas

•
Frisco Roughriders, Frisco, TX

•
Miga's Kahlua Cakes, Dallas

•
Mrs. Renfro's Foods, Ft. Worth

•
Range Honey, Weston, Tx

•
Anonymous Donors

We appreciate our unsung heroes who help us by doing "grass roots" fundraising programs. We hope you'll support these businesses who care enough about the animals to share with them!
We're grateful to Garth Merrick of Merrick Petcare Products in Hereford, Texas, for the large (28,000 lbs) of their premium quality canned food products. With dry dog food donations at an all-time low, this canned food is such high quality, we're able to slightly reduce the dry food allotment and supplement with the canned food. At least 1/3 of the dogs at ARFhouse are 10+ years old, and many have lost some teeth. So the canned food is a better choice for these residents, and of course, they love it!
10,000 Thanks!
An ARFhouse contributor, who wants to remain anonymous so we'll just call him "Mr. D", came to our gate last week and handed us a check for $10,000!! What a wonderful surprise!
Thanks go out to the Oliver Dewey Mayor Foundation for the $20,000 grant which was put toward purchase of our new Nissan NV van, which will be used for towing purposes to pick up donated food/product for the dogs. ARFhouse used $12,000 of funds from Ed Browne's estate, given for the dogs earlier in the year to add to these grant funds.

This van should serve the animals for at least 10 years. It is awesome!
"Bite-A-Dog For ARF"

ARFhouse is fortunate enough to have some great friends/supporters who work for Southwest Airlines in Dallas. On September 8, 2011, the Customer Service group at Southwest Airlines Dallas Station organized a fundraiser for us, which they called "Bite a Dog for ARF". In all, with wide participation, almost 800 cookies and cupcakes were baked, 750 hot dogs, 25 pounds of chili, and 800 drinks and chips were served over an 8 hour period to hungry Southwest Airlines ground crews. Volunteers spent over 125 hours, both with food preparation, and event functions. When all was said and done, over $2000 was raised for ARFhouse. This was followed by a towel drive which provided over 50 terry bath towels for the dogs' winter needs. SW Customer Service group said: "To the 'residents' of ARFhouse, our LUV to you!"
"Blessing of the Animals 2011"

Trinity United Methodist Church has supported ARFhouse for many years.

In this picture, "Brandi" is receiving her blessing at the "Blessing of the Animals" ceremony. It must have worked, because she found a wonderful home a few weeks later with Jamie.
A SPECIAL THANK YOU goes out to MERRICK Pet Foods in Hereford, TX. They donated 4 pallets of their gourmet canned dog food to feed the senior dogs here at ARFhouse. This food is the absolute highest quality wet food on the market, and our dogs love it. There are numerous varieties; and the dogs have no favorites....they love them all. One of them has whole chicken wings in the can. Because of the way the chicken is baked, the bones crumble when mashed. Fantastic!

We would also like to express our appreciation for the way we're treated when we show up at the Merrick warehouse to pick up food. Their employees are efficient, helpful, and kind. It's a reflection of how employees are treated by the owner and/or management. Garth Merrick must be a really great boss.
The O.D. Mayor Foundation made a grant to erect these 4 new kennel areas where 6 dogs reside. Everyone's snug in their igloos after the snow.

The Virginia & Robert Hobbs Charitable Trust provided the funds to erect the shade canopies over these 4 kennels as well as two others not pictured here.

We're grateful for these gifts which provide a better life for the dogs.